What is CokernutX?
CokernutX is a new integrated application download platform, including IOS, Android, IOS jailbreak, MAC and other platforms. CokernutX will always be Free and there are over 1 Million users worldwide.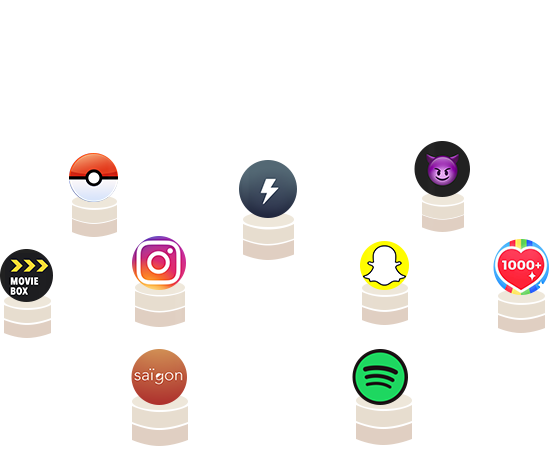 You choose how to use CokernutX.
---
CokernutX is an app installer and a best Cydia alternative for non-jailbroken iOS devices where you can get some of the hacks, emulators, ++tweaks that allows you to unlock many features. CokernutX has so many features On iOS for iPhone/iPad/ipod touch.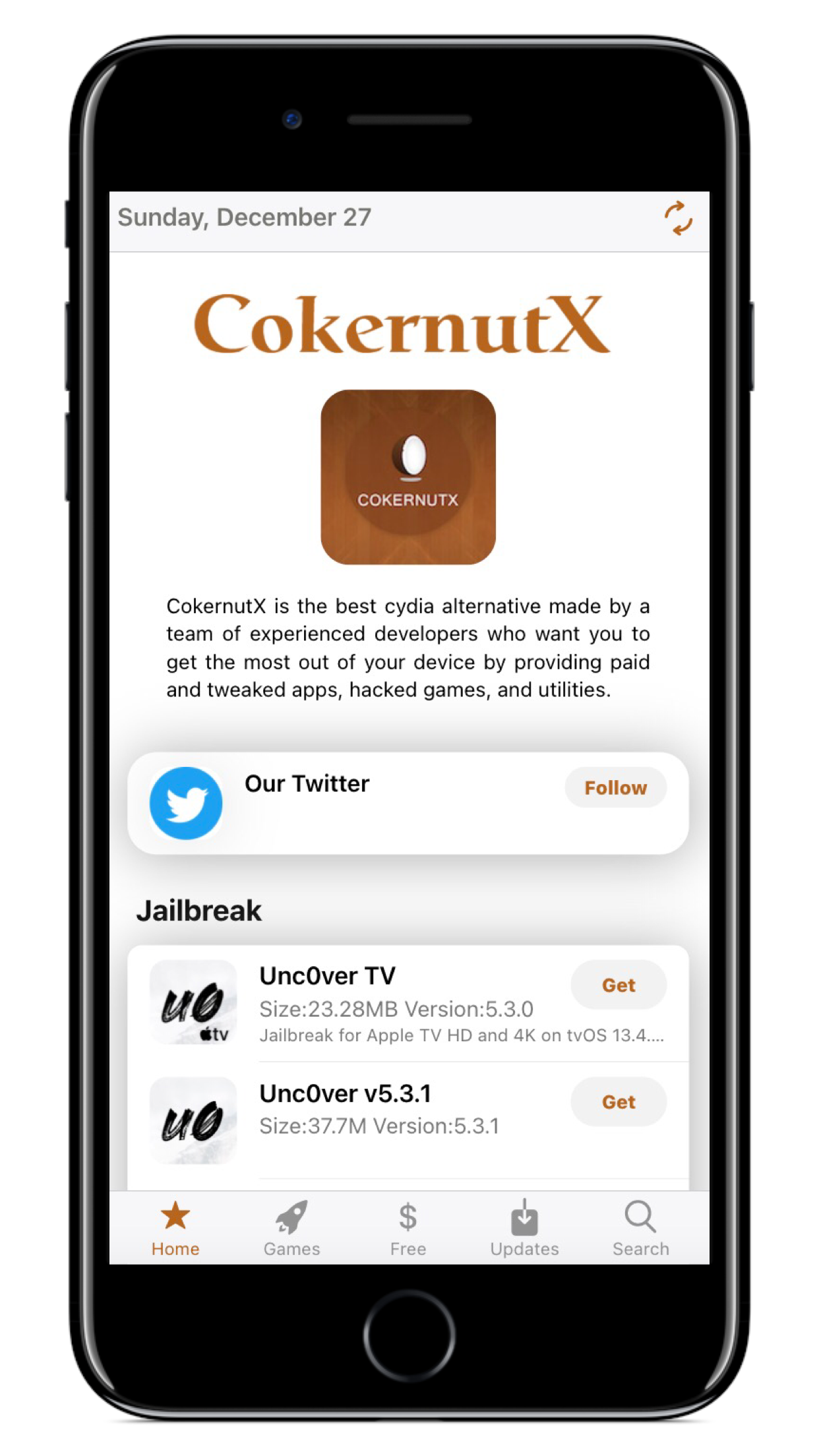 Amazing Apps
---
We provide Modified versions of amazing apps , and you can enjoy unlimited lives, gold, money, coins in a game. such as SPOTIFY、MOVIEBOX、POKEMONGO and so on.Usually you need to pay to download apps in the AppStore or GooglePlay can be found in our platform, and we also provide tweak games, which can let users not only limited to the app store version, which provides a lot of fun and exciting ways to play, will bring users more different experiences, if these can arouse your interest, then come on, don't hesitate to download Ann. Install our apps and find out what your interests are.
Download CokernutX now and start spending your time the way that you want.
---
Available in iOS,Android,Mac and Jailbreak.
FAQs
---
1. What is CokernutX?
CokernutX is third party appstore where user can experience download and install ios or android apps and games like user get it on Appstore or GooglePaly. There are so many apps on our platform,such as popular apps like Spotify、PokemonGo、YouTube、Instagram、MovieBox.
2. Is CokernutX Free?
Yeah,of course we are free forever, people no need to pay anything.
3. Does CokernutX needs Apple accounts and devices must to be jailbreaked?
Our platfrom support all iOS devices(iphone、ipad、iptouch) and all of Android devices(Galaxy Note 9、Galaxy S8、huawei、Samsung),user no need to jailbreak or root their device. But remember that your device's iOS system must be greater than 8.0.
4. How do I get in touch with CokernutX?
There are some general contact ways at the bottom of the page. We do read every message sent our way, but due to the volume of emails we receive, we can't respond to all of them. Rest assured, if you have something important to tell us, we're listening, and we'll always keep the identity of our sources a secret if it's anonymity you crave.
5. How do you choose which apps and games to release?
At the beginning, we mainly released popular app stores and games. Later, we began to focus on the application of jailbreak communities, such as tweak applications and games, and there are also some app stores that are not available on our platform.
6. Will those developers pay for advertising on your platform?
CokernutX has a strict policy against advertorial and keeping app and game units. We will not blindly and unconditionally accept developers'advertising applications, our core is user-centered, for users more interesting and more practical applications and games is our purpose, advertising is only an option, not a necessary option.
7. Can I republish CokernutX apps and games?
Yes, you can. We don't have too many restrictions on it.